Tranquil Holiday Home on the Isle of Harris in Scotland
Near Luskentyre Beach - awarded in 2020 to be one of the 25 best beaches in the world.
KILDA HOUSE is a beautiful, luxurious, four star, semi-detached self catering house that was originally built By Lord Leverhulme in 1925. The house boasts excellent views over sea loch Obbe, the romantic village of Leverburgh and the remote South Harris hills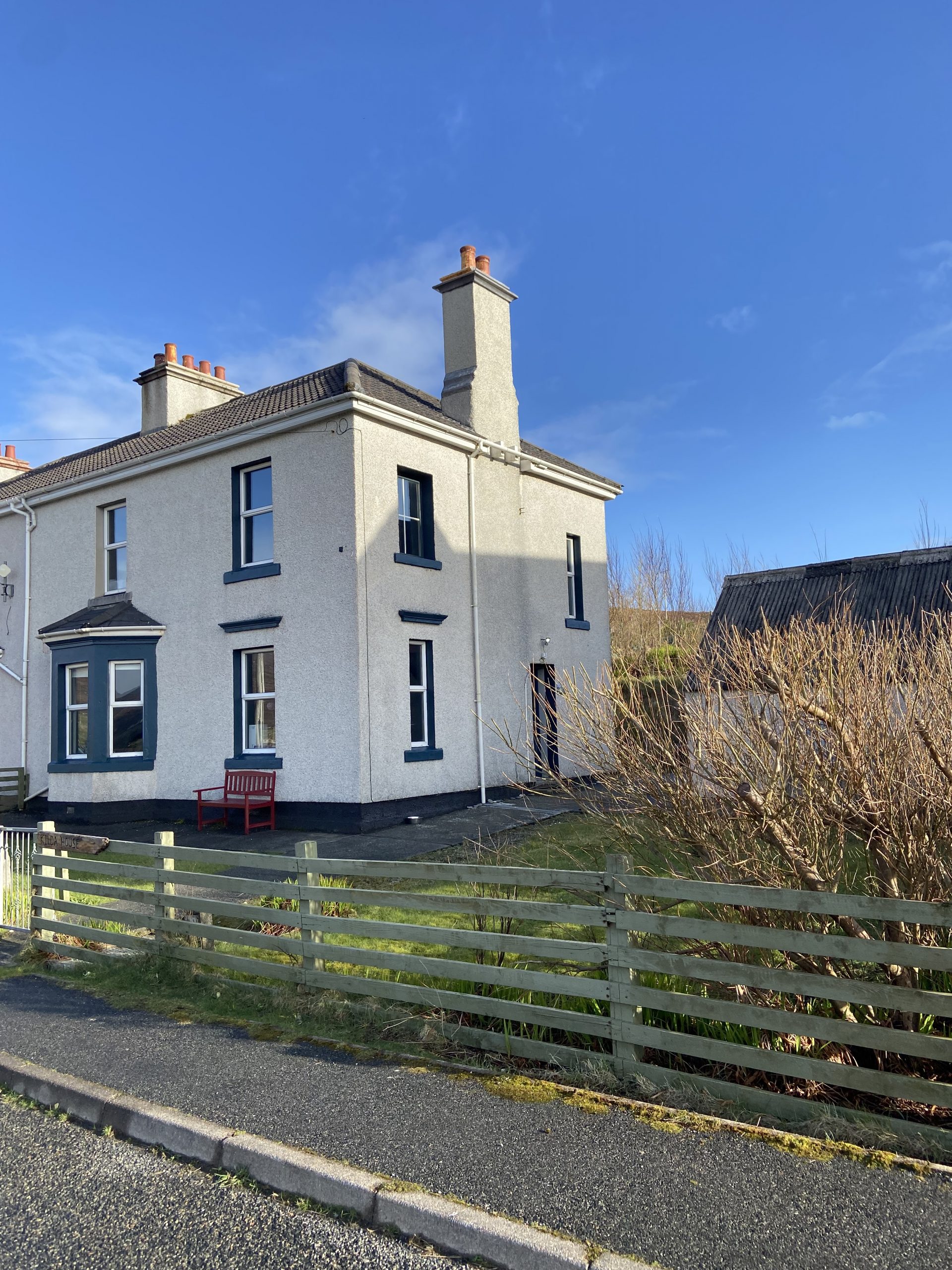 Beautiful cosy house with 3 bedrooms, 2 bathrooms, perfect for a couple as well as a family, Wood burner, Jacuzzi, near beaches, would definitely recommend.
Amazing house!, We were there just for a week but I could live there forever! 😉
Just returned from a wonderful stay at a Kilda House , the weather was changeable and coming back from a days walking on remote hills or glorious unspoilt beaches to a warm and inviting Kilda house made our visit to Harris memorable. The house has everything you need , open fire , to curl up in front , we'll equipped kitchen with great new coffee machine , jacuzzi bath and comfortable memory foam beds . Cannot recommend the house more highly . Not to forget our kind hosts Suzie and Jan thank you.